Richard Laminack
8/13/1950 - 1/17/2023
It is with deep sadness and heavy hearts that we inform you of the passing of Rick Laminack, co-founder of Dog Lodge Sanctuary.
His passion for dogs, his inspiration, and generosity will be dearly missed by all. In our hearts forever and always…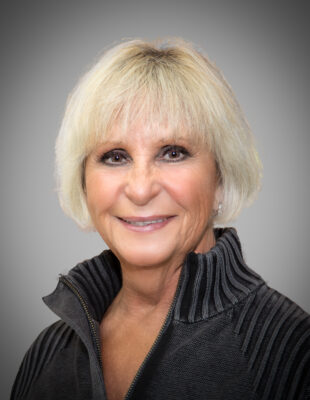 Elaine Rosen
President & CEO
Elaine's background is in education and psychology and she spent several years teaching grades 4, 5, & 6 before moving into special education.
Her love of animals was encouraged by her parents.  They taught her that to own an animal meant taking on a great responsibility, never to be taken lightly.  It seemed inevitable that from this beginning, a passion for caring for special needs dogs should grow.
Elaine and Rick are co-founders of Dog Lodge Sanctuary.  They live in Hempstead with their 11 rescued dogs.
Jill Butler
Vice President
Jill Butler is a dog groomer by profession. She owns and operates a very successful dog grooming establishment in Houston that keeps her very, very busy.  She has worked with animals for more than 35 years.  She has worked with veterinarians, and trained and showed obedience dogs.  She has never turned down the opportunity to rescue a dog and has even fostered dogs for others.  Jill's generosity and compassion have led her into volunteer work with the Special Children's Committee, one of the Houston Rodeo committees for the last 10 years and with SIRE an equine initiative to help people with disabilities.
Scott F. Basinger, PhD
Treasurer
Scott joined Baylor College of Medicine in 1973 as a faculty member in the Departments of Ophthalmology and Neuroscience. For the past 48 years, he has served BCM in multiple roles; educator, medical researcher, program director, fund-raiser, student counselor and advisor, and Dean in the Graduate School of Biomedical Sciences for 20 years. Currently, he is an Associate Professor of Pediatrics and Neuroscience (part time).
Scott accepted the Founding Executive Director position at the Hope and Healing Center & Institute in the fall of 2010, opened the Center in January of 2012, and retired from the HHC at the end of 2014. Scott has served Houston non-profits in various roles for more than two decades; advisor, board member, and in development, raising over $17 million for their mission-based programs, including the Texas Children's Hospital Cancer Center. He served a year on the Adult Clinical Staff of the Memorial Herman Prevention and Recovery Center.
Scott has served as the Chair of the Baylor College of Medicine Substance Abuse Assistance Council, the Healthcare Representative for the Texas Lawyers Disability Committee, and the past Chair of the Advisory Board of The Council on Alcohol and Drugs Houston (now the Council on Recovery), where he was the Director of Education for the Center for Recovering Families for over a decade. Scott has served on the Boards of Archway Academy, Cornerstone Recovery, and Passages, as well as the ABCNews.com Medical Advisory Board. In 2015, Houston's mayor appointed him to the Houston Recovery Center Board. The Council honored him in 2002 with the Jay Wagoner Service Award and the Mission Accomplished Award in 2003. In 2002, the Cancer League honored him as a "Pacesetter". Cornerstone honored him with the Vision Award in 2015. In 2016, Lifeway International selected him for the Lifetime of Service Award, and The Association of Recovery Schools honored him with the Spectrum Award. Scott is one of the associate producers of Generation Found, a documentary film highlighting a successful continuum of care for teen and adolescent
recovery. He was the Director of the Texas Children's Hospital Cancer Center Family retreats, which have been attended by over 1600 family members since 1999.
Scott is a trained interventionist and provides addiction education and aftercare services for those who need help in our community. His research interests are focused on investigating addiction, and he has four published papers. Scott has two children, two grandchildren, and is an avid sailor and traveler.
Cathi Pendegraft
Secretary
Cathi has always loved animals. As a kid any dog, cat, bird, raccoon, fawn or snake that was found was brought home and I asked if I could keep it. As an adult, Cathi is drawn to the abused with issues – throw away animals no one wants. She is the proud owner of a once abused German Shepherd female, a three legged high energy Shepherd male with issues that she is working on and a beautiful Arabian horse that someone decided to throw away.
Cathi is an RN. She has enjoyed being involved with animals in one way or another. She volunteered with the Wildlife Center of Texas and the Wildlife Aide of Surrey, England. She also spent 7 years volunteering with Caring Critters Therapy group, the first group to take animals to MD Anderson Cancer Hospital and a miniature horse to Texas Children Hospital.
Todd Coffman
Information Technology
Todd Coffman is a decorated US Army combat veteran with over 25 years experience working within the information technology field. With an emphasis in cybersecurity, he currently works as a defense contractor supporting the Department of Defense and several other federal government agencies.
Todd has lovingly been a part of Dog Lodge since the very beginning. He designed our logo, website, and IT infrastructure. He continues to administer anything technology related.
He and his wife are currently being raised by their 2 rescue dogs – a Weimaraner named Preston and a Blue Lacy named Kirby.
Sarah Harper
Board Member
Sarah is a computer analyst, focusing on Technology markets. Originally from the UK, she moved to Houston in 2018 bringing her rescue animals with her.  Sarah is a huge lover of animals and in her spare time fosters stray cats for another charity. We were very happy when she started volunteering with Dog Lodge over a year ago. Sarah manages our Instagram page and every Sunday morning she spends quality time with our residents – walking them or spending cuddle time with them.
Sarah has made a commitment to help animals in need. Her level of compassion makes her a perfect fit for our Board.
Molly Buffham
Board Member
Molly is the owner of Donut Junkie, a high-end mini donut catering business based out of The Woodlands.  She's also an actor, a spin instructor, mom of two, and a military wife.
Molly's family had the incredible opportunity to bring their senior foster, Keats, to Dog Lodge after they spent 6-months looking for her forever home.  The experience was incredible.  Knowing Keats would be completely medically taken care of and loved and cared for in a way like no other, put them at ease with their decision.  The whole family has visited Keats and other residents since and they couldn't be happier to brag about such a one-of-a-kind sanctuary that their "Sweet Keats" gets to live in and thrive at for the rest of her beautiful life.
The Dog Lodge Sanctuary is something Molly believes in because she's seen firsthand how a precious, innocent animal went from a place of abandonment to a place to call home.
Dr. Stephen Fronefield
Board Member