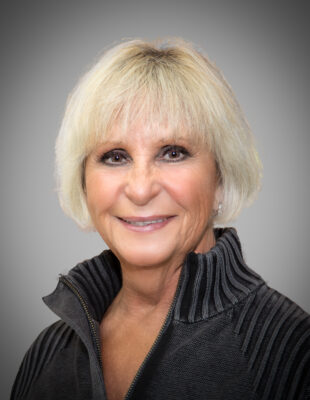 Elaine Rosen
President & CEO
Elaine's background is in education and psychology and she spent several years teaching grades 4, 5, & 6 before moving into special education.
Her love of animals was encouraged by her parents.  They taught her that to own an animal meant taking on a great responsibility, never to be taken lightly.  It seemed inevitable that from this beginning, a passion for caring for special needs dogs should grow.
Elaine and Rick are co-founders of Dog Lodge Sanctuary.  They live in Hempstead with their 11 rescued dogs.
Dan Woods
Vice President
Dan Woods is a practicing attorney in Houston, Tx. He was a CPA in the tax department of a national accounting firm prior to beginning his legal career. His undergraduate and law degree are both from the University of Texas. The focus of his practice is representation of closely-held businesses, their owners, and trust and estates. His wife Nyla, a CPA, has served in executive positions with not-for-profit organizations. Dan and Nyla have been dog owners for 25+ years, presently devoted to their lab-cross Beau. He is a "foundling" abandoned or lost in rural Texas. Beau recently celebrated his eighth anniversary at the Woods' household.
Richard Laminack
Treasurer
Rick Laminack is a lawyer with the Houston firm of Laminack, Pirtle & Martines. He is a magna cum laude graduate of South Texas College of Law Houston. Rick's dedication to fighting on behalf of others has led him to be a tireless supporter of animals. He and Elaine live with 11 rescued dogs and together they have founded Dog Lodge Sanctuary.
Cathi Pendegraft
Secretary
Cathi has always loved animals. As a kid any dog, cat, bird, raccoon, fawn or snake that was found was brought home and I asked if I could keep it. As an adult, Cathi is drawn to the abused with issues – throw away animals no one wants. She is the proud owner of a once abused German Shepherd female, a three legged high energy Shepherd male with issues that she is working on and a beautiful Arabian horse that someone decided to throw away.
Cathi is an RN. She has enjoyed being involved with animals in one way or another. She volunteered with the Wildlife Center of Texas and the Wildlife Aide of Surrey, England. She also spent 7 years volunteering with Caring Critters Therapy group, the first group to take animals to MD Anderson Cancer Hospital and a miniature horse to Texas Children Hospital.
Pat Lastrapes
Development Chair
Vegan/animal activist, social entrepreneur, wine enthusiast/international panel judge and former oil & gas/energy executive. Currently working with startups, fellow incubators, accelerators, private equities, angels, fund managers, non-profits and global think tanks focused on environment, disruptive clean technologies, conservation, sustainability, animal welfare, clean meat and plant-based food production, economic development, empowerment, humanitarian aid, holism and food supply.
Jill Butler
Board Member
Jill Butler is a dog groomer by profession. She owns and operates a very successful dog grooming establishment in Houston that keeps her very, very busy.  She has worked with animals for more than 35 years.  She has worked with veterinarians, and trained and showed obedience dogs.  She has never turned down the opportunity to rescue a dog and has even fostered dogs for others.  Jill's generosity and compassion have led her into volunteer work with the Special Children's Committee, one of the Houston Rodeo committees, for the last 10 years and with SIRE, and equine initiative to help people with disabilities.