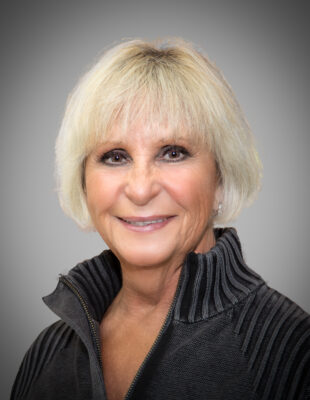 Elaine Rosen
President & CEO
Elaine's background is in education and psychology and she spent several years teaching grades 4, 5, & 6 before moving into special education.
Her love of animals was encouraged by her parents.  They taught her that to own an animal meant taking on a great responsibility, never to be taken lightly.  It seemed inevitable that from this beginning, a passion for caring for special needs dogs should grow.
Elaine and Rick are co-founders of Dog Lodge Sanctuary.  They live in Hempstead with their 11 rescued dogs.
Jill Butler
Vice President
Jill Butler is a dog groomer by profession. She owns and operates a very successful dog grooming establishment in Houston that keeps her very, very busy.  She has worked with animals for more than 35 years.  She has worked with veterinarians, and trained and showed obedience dogs.  She has never turned down the opportunity to rescue a dog and has even fostered dogs for others.  Jill's generosity and compassion have led her into volunteer work with the Special Children's Committee, one of the Houston Rodeo committees for the last 10 years and with SIRE an equine initiative to help people with disabilities.
Richard Laminack
Treasurer
Rick Laminack is a lawyer with the Houston firm of Laminack, Pirtle & Martines. He is a magna cum laude graduate of South Texas College of Law Houston. Rick's dedication to fighting on behalf of others has led him to be a tireless supporter of animals. He and Elaine live with 11 rescued dogs and together they have founded Dog Lodge Sanctuary.
Cathi Pendegraft
Secretary
Cathi has always loved animals. As a kid any dog, cat, bird, raccoon, fawn or snake that was found was brought home and I asked if I could keep it. As an adult, Cathi is drawn to the abused with issues – throw away animals no one wants. She is the proud owner of a once abused German Shepherd female, a three legged high energy Shepherd male with issues that she is working on and a beautiful Arabian horse that someone decided to throw away.
Cathi is an RN. She has enjoyed being involved with animals in one way or another. She volunteered with the Wildlife Center of Texas and the Wildlife Aide of Surrey, England. She also spent 7 years volunteering with Caring Critters Therapy group, the first group to take animals to MD Anderson Cancer Hospital and a miniature horse to Texas Children Hospital.
Todd Coffman
Information Technology
Sarah Harper
Board Member
Sarah is a computer analyst, focusing on Technology markets. Originally from the UK, she moved to Houston in 2018 bringing her rescue animals with her.  Sarah is a huge lover of animals and in her spare time fosters stray cats for another charity. We were very happy when she started volunteering with Dog Lodge over a year ago. Sarah manages our Instagram page and every Sunday morning she spends quality time with our residents – walking them or spending cuddle time with them.
Sarah has made a commitment to help animals in need. Her level of compassion makes her a perfect fit for our Board.
Molly Buffham
Board Member
Molly is the owner of Donut Junkie, a high-end mini donut catering business based out of The Woodlands.  She's also an actor, a spin instructor, mom of two, and a military wife.
Molly's family had the incredible opportunity to bring their senior foster, Keats, to Dog Lodge after they spent 6-months looking for her forever home.  The experience was incredible.  Knowing Keats would be completely medically taken care of and loved and cared for in a way like no other, put them at ease with their decision.  The whole family has visited Keats and other residents since and they couldn't be happier to brag about such a one-of-a-kind sanctuary that their "Sweet Keats" gets to live in and thrive at for the rest of her beautiful life.
The Dog Lodge Sanctuary is something Molly believes in because she's seen firsthand how a precious, innocent animal went from a place of abandonment to a place to call home.
Dr. Stephen Fronefield
Board Member